First, thank you for agreeing to judge this year. There is a video at the bottom of the page from the meeting we held on March 17. Some important things to remember.
If you have issues with HeartOut go to www.heartout.io and submit a ticket. If they have not responded within 12 hours please submit another ticket.
You are ranking the students you are judging. Please try not to have ties.
For wind and string bass, the total score is 100. 90 for the etude and 10 for tone
For percussion, the total score is 150. 50 for each etude. Remember they were only required to do the the 2 mallet exercise.
Your sign in credentials will be released March 18th at 9:00am. It is the same credentials you received when you registered students.
Please do not add comments to the students page. Only numeric and the program does the math.
When you log in you will see the instrument you are judging, click open and you will see the students. Click on a student and you can listen. The numbers are a drop down menu. Please let me encourage you. to keep a tally sheet, just to help you rank.
Once you finish please email Doug Farris at execsec@alabandmasters.com
---

---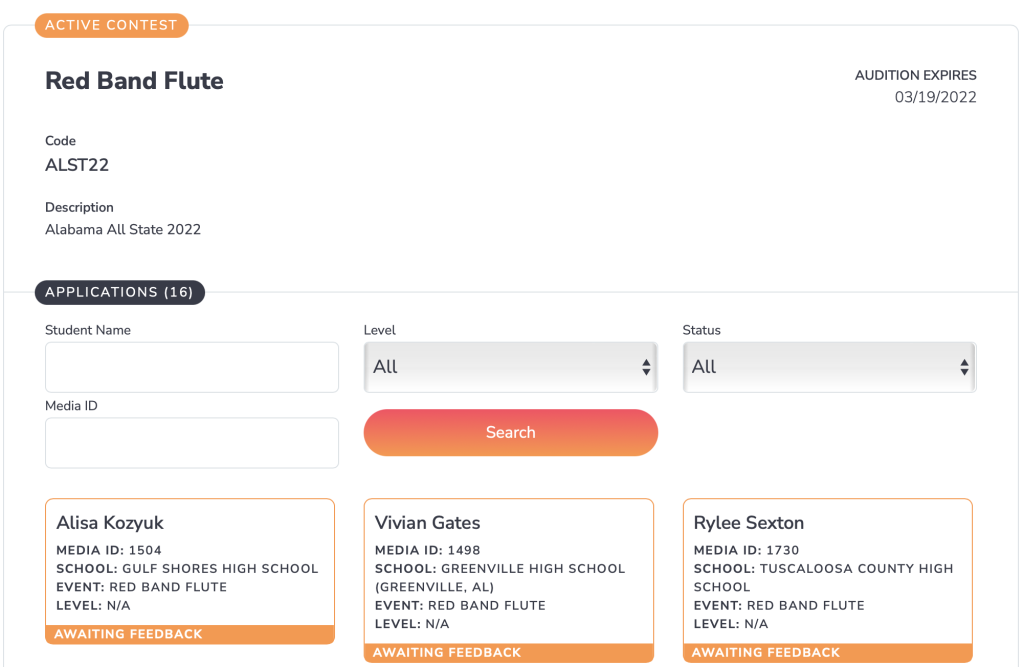 ---

---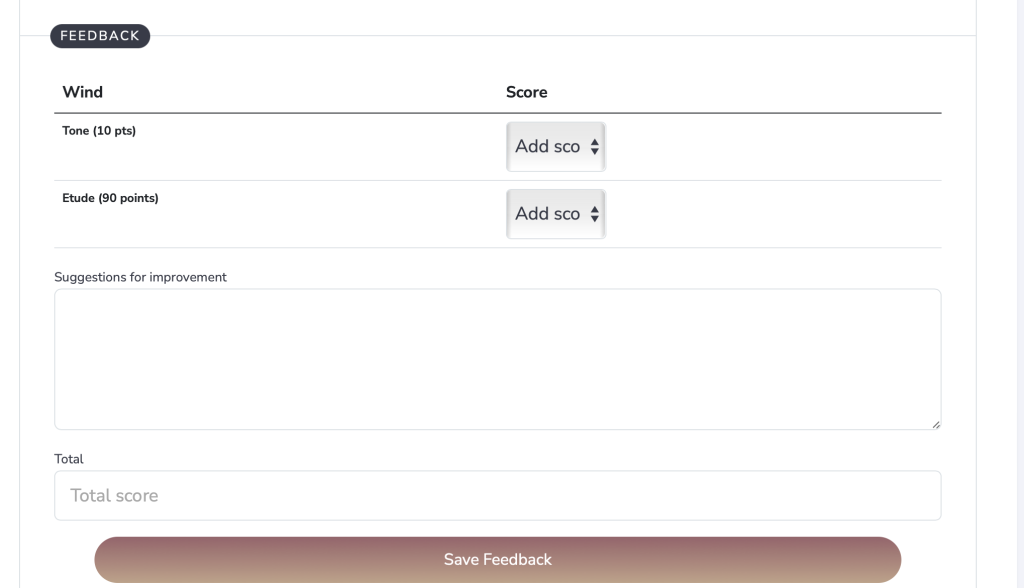 ---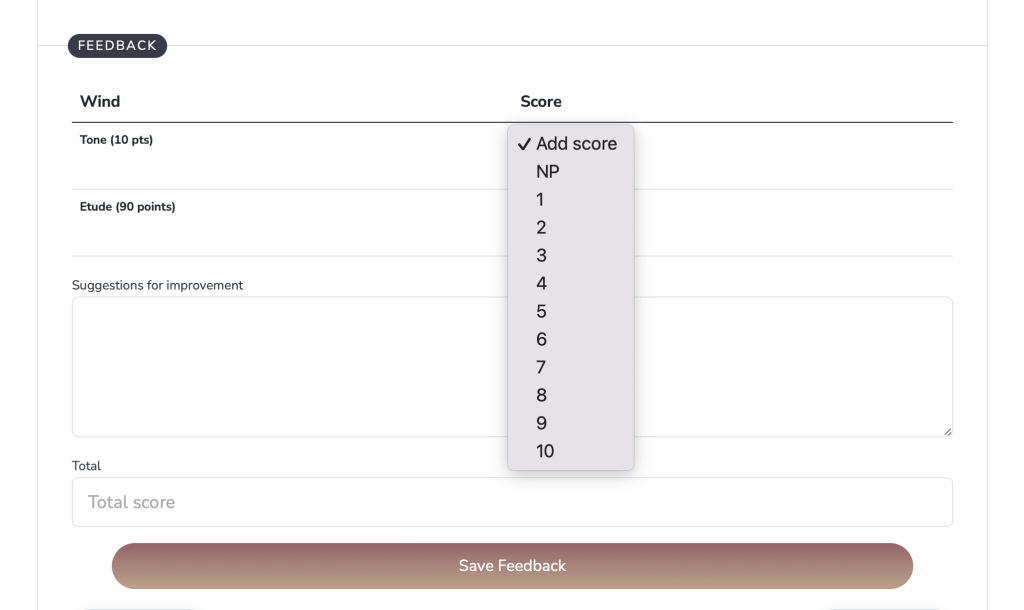 ---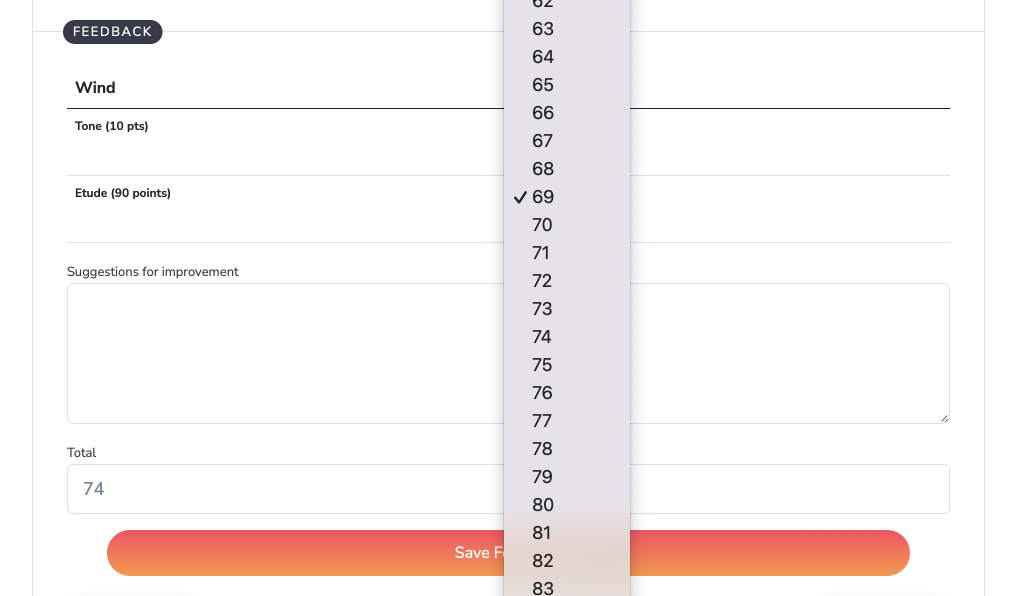 ---
Please remember this is a ranking. Try to avoid ties.